THE DEN
Anastasia Beverly Hills' Face Palette
|THE DEN|
'Don't worry about being famous or making money; the most important thing is being the best' - Anastasia Soare
Anastasia Beverly Hills, or ABH, is a cosmetics brand based in the United States that is well recognised for its brow products. Anastasia Soare, a Romanian, launched the company in Beverly Hills, California, in 1997. Claudia Soare, also known as Norvina, Soare's daughter, is the company's president.
The company was valued at $3 billion in 2018 and generated over $200 million in operating income. In the year 2000, the company launched its first product line. The company is noted for its eyebrow products and for offering the "Golden Ratio Eyebrow Shaping Method," a unique brow-shaping service to customers.
Through the creation of arches that perfectly frame any face form, the Method strives to achieve balance, symmetry, and beauty. Anastasia Beverly Hills has grown to sell over 485 products in over 2,000 stores across the world, including Dillard's, Macy's, Nordstrom, Sephora, and ULTA, since its launch. Their products are also available in more than 25 countries. This brand has collaborated with several social media influencers over the years. In 2019, ABH collaborated with Jackie Aina to create an eyeshadow palette catering to darker skin tones, something ABH had neglected in the past.
Later the brand also collaborated with YouTuber Carli Bybel to create an eyeshadow palette with twelve shades. Also in 2019, drag queen Alyssa Edwards released a 14 pan eyeshadow palette with ABH.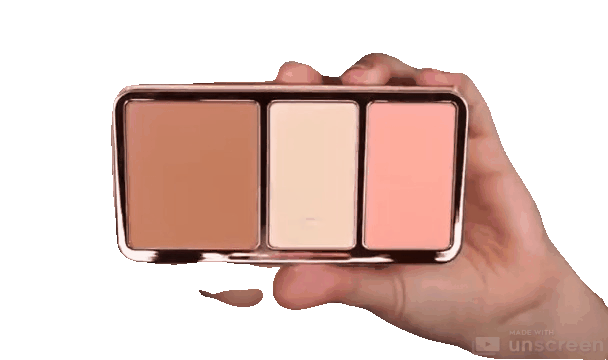 This month we've chosen Anastasia Beverly Hills' Face Palette in the shade of Italian Summer. The Anastasia Beverly Hills Face Palette is a three-in-one palette that includes a bronzer, highlighter, and blush.
With a hint of getaway warmth and radiance, you'll be instantly transported. This must-have trio has a lightweight, buttery texture and a smooth mix that illuminates all skin tones for a long-lasting, natural glow. You can custom mix and layer the products for desired intensity with this new easy-to- apply and buildable formula in tempting tropical shade combinations.
The luxurious, travel-friendly glam compact is ideal for use at home or on the go, offering an outstanding one-and-done option for a subtle to supercharged appearance. The products are cruelty-free, paraben-free, fragrance-free, oil-free and dermatologist tested.
The bronzer has a powdered formula that melts in the skin for a sun-kissed glow. The highlighter is luminous and radiant. The blush has a soft texture that gives a nice goldish pearl tint to your cheeks. This palette has everything that a woman needs to look graceful. It will cost you Rs 6000 to get that blinding peachy and sunkissed glow for "them going out tonight".