THE DEN
Bombay HC rejects Nawab Malik's habeas corpus petition for release from ED custody
|HT|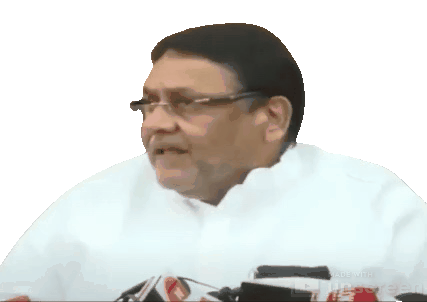 The Bombay high court on Tuesday rejected an interim application in Nationalist Congress Party (NCP) leader Nawab Malik's habeas corpus petition seeking his immediate release from Enforcement Directorate (ED) custody in the money laundering case he faces. It cited debatable issues needing considerable hearing and added it was not inclined to grant the relief. A division bench of justices Prasanna Varale and Shriram Modak concluded the hearing of the application on March 11.
The petition argued Malik's arrest on February 23 and the subsequent remand to ED was illegal as the alleged offence took place prior to the enactment of the Prevention of Money Laundering Act (PMLA) and hence its provisions could not have been applied retrospectively.
Lawyer Amit Desai, who represented Malik, argued a special court also erred in remanding his client in ED custody as it failed to consider the retrospective application of PMLA. He added hence the custody was illegal and Malik should be released forthwith.
Additional Solicitor General Anil Singh, appearing for ED, argued an offence under the PMLA involved laundering, knowledge of laundering, and possession of property purchased through the laundered money. He cited the provisions of PMLA and said as laundering and possession were continuing, its application in the case could not be considered to be applied retrospectively. Desai said mere possession of the property would not imply money laundering. "Ipso facto possession of property does not mean the commission of a crime under Section 3 [of PMLA]," said Desai.
Desai referred to a Supreme Court judgment saying the personal liberty of an individual could not be curtailed and hence Malik should be released immediately.
Malik was on February 23 summoned for questioning in the money-laundering probe linked to fugitive gangster Dawood Ibrahim and his aides. After seven hours, he was arrested.
The petition called the arrest illegal as the ED did not follow the procedure of issuing Malik a notice. It added the alleged transaction allegedly linking him to the case was merely a commercial deal wherein a purchase and sale were affected between two parties 20 years ago when the PMLA was not enacted. The petition claimed there was no evidence of his links with the underworld.
(Except for the headline and the pictorial description, this story has not been edited by THE DEN staff and is published from a syndicated feed.)