THE DEN
|THE DEN|
At a budget of 1 Cr, which car should be on your radar?
Cars under 1 crore
Land Rover Defender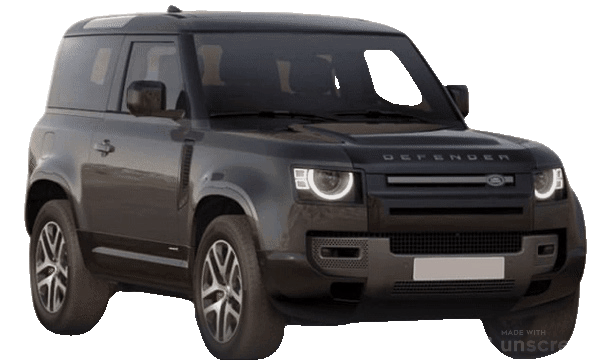 One of the most capable cars on Indian roads, the Land Rover Defender is an obvious choice for someone planning to spend a crore on a car. Not only does it have a great road presence, but also gets enough features and tech to keep you interested.
It's an understatement to suggest that the Defender stands out among a crowd of vehicles. It's not just tall; it's the SUV equivalent of Mount Everest. It towers over other automobiles, especially when the air suspension is fully lifted and it stands on its toes. With its upright stance and strong lines, the Defender has no pretence of being anything other than a rugged SUV.
The Defender features a full-size spare placed on the tailgate, as befitting its full-blooded 4x4 purpose; after all, in the wild, you can't rely on space-savers or run-flats to get you home after a puncture. Not only do you have ample ground clearance to go rock crawling with your mates in this true off roader, but the air suspension also lowers the car for easy access. When you have to drag yourself into the Defender's cabin, you realise how high it sits off the ground. Even in Access Mode, which lowers the air suspension, it's a tough climb.
You're rewarded to a fantastic balcony view once you've climbed into the driver's seat. A large glass area, a low window line, and upright A-pillars that don't obscure your vision provide excellent all-around visibility. The cabin itself is a fantastic place to be, with a unique blend of rusticity and comfort. The car's inherent ruggedness is reflected in the rubberised surfaces throughout, the exposed screw heads on the door panels, and the massive air vents, yet the double- stitched leather trim and features like the aluminium and wood garnishes exude luxury.
The 2.3-tonne Defender is propelled by a 300hp 2.0-litre turbo- petrol engine. The P300 Defender doesn't take off like a rocket, but it's no slouch either, and it's remarkably light on its feet for a vehicle this size. Yes, there is some turbo lag and the low-end response isn't very snappy, but the power delivery has a great linearity to it that makes for a pleasant drive.
Most highway duties require a 0-100kph time of 8.96 seconds and a 40-100kph time of 6.61 seconds. The P300, on the other hand, works well as a comfortable highway cruiser, thanks to the 8-speed ZF automatic transmission, which keeps you in the right gear at the right moment.
Cars under 50 lakhs
BMW 3 Series
The BMW 3-series is tremendously pleasurable to drive regardless of which of its smooth powertrains is on duty. While its outstanding refinement is countered by a less-than-ideal steering feel, its body is composed on any road, its brakes are powerful, and its ride is pleasant for everyday tasks. Its interior is very luxurious and spacious, with a large trunk.
Two smooth and powerful gas engines are available in the 3- series. The 2.0-litre turbocharged four-cylinder engine in the 330i produces 255 horsepower and 400 Nm of torque. The M340i is powered by a turbocharged 3.0-litre inline-six engine that generates 382 horsepower and 500 Nm of torque. A diesel engine with 188 horsepower and 400 Nm is also available. The choice of motors make this car a complete package because you can decide whether you want performance or average.
The interior of the 3 is covered in high-grade materials and has a strong build quality. Nothing about the 3-series seems cheap, and the controls are well-placed. Outward vision has also been increased, and the standard sport seats are well-bolstered and supportive, with plenty of adjustment options, making it simple to find a comfortable position.
A comprehensive head-up display, programmable ambient interior lighting, heated front and rear seats, remote start, and wireless charging are among the optional features.
The conventional infotainment system uses an 8.8-inch touchscreen, but the interface may alternatively be controlled through voice commands or a big knob and buttons on the console. The Live Cockpit Plus feature set, which includes navigation, is included as standard.
Apple CarPlay and Android Auto are both standard features. BMW's Gesture Control, that allows the driver or passenger to enter specific commands using hand gestures is an option. It's more amusing than practical, but it'll impress your pals for a few moments. So all in all the car gets amazing kit, brand value, road presence and everything else you can possibly want from a car worth 50 lakhs and that is the reason why we recommend you to buy it.
Cars under 40 lakhs
MG Gloster
If you have a budget of 40 lakhs you'd expect the car you're planning to buy to have great space, a massive presence, tons of features and what if it was even capable of going off road along with all that. The car we're talking about here is the MG Gloster and it gives you all you can ask for in 40 lakhs.
The Gloster's pristinely insulated cabin will just enthral you with its refinement and low NVH levels. To lay down its power on the road, the 215bhp/480Nm 2.0-litre turbo diesel engine makes excellent use of an eight-speed automatic gearbox and an AWD system.
There are several drive modes available, including Auto, Eco, Sport, Mud, Sand, Rock, and Snow. The way its huge 480Nm of torque is unravelled from as low as 1,500-2,400rpm, pushing this 2.7-tonne of mass into motion very effortlessly, even with a full load, caught us off guard. The automobile has plenty of power and never seems underpowered.
You'll love the light, airy, and modern design, as well as the soft-touch and high-quality materials utilised throughout. Even the fit and finish are excellent. For the most part, ergonomics is also reasonable. This cabin is efficient and large, with plenty of storage space throughout. Furthermore, the huge glass area with minimum pillars and towering height allows one to gaze down on other cars and provides mind-blowing visibility.
Cars under 30 lakhs
Jeep Compass
The Jeep Compass might seem overpriced if you look at it as a compact SUV rivalling the Hyundai Creta, but the Compass is more than a compact SUV. It is an actually capable SUV that has great build quality and tons of useful features.
The Jeep Compass is a tiny crossover with the brand's robust reputation and the ability to perform off-road. Every Compass is powered by a four-cylinder engine that is sluggish. All front- wheel variants come with a six-speed automatic transmission, and the car isn't very fast.
The Compass appears to be a step above its competitors, which were afflicted by bland appearance and unimpressive interior materials, with an appealing dashboard and better functions. Furthermore, its interiors are spacious, cosy, and useful, with ample room for four adult passengers.
The regular touchscreen is 8.4 inches in size, with a bigger 10.1-inch model being available. Wireless Apple CarPlay and Android Auto smartphone connectivity are available on the Compass, in addition to natural voice recognition and navigation. The car is luxurious and comfortable and is our recommendation under 30 lakhs.
Cars under 20 lakhs
Tata Harrier
The Tata Harrier is a striking and huge SUV, it has a road presence of an absolute mammoth. It also has the driving feel of a tank, and the comfort of a sedan. This is the reason we are recommending the Tata Harrier if you plan to buy a car under 20 lakhs.
On the surface, the Tata Harrier appears to have everything an Indian SUV buyer wants: a commanding presence on the road, plenty of space and comfort, a diesel engine, and, finally, a much-needed automatic transmission. In addition, the 2020 Harrier has greater power, a panoramic sunroof, and other upgrades to improve its appeal.
As before, the car has a 2.0-liter diesel engine from FCA, called 'Kryotec170' in this BS6 incarnation. A new, bigger turbocharger has increased power by 30 horsepower to 170 horsepower. The torque output of the Harrier stays steady at 350Nm.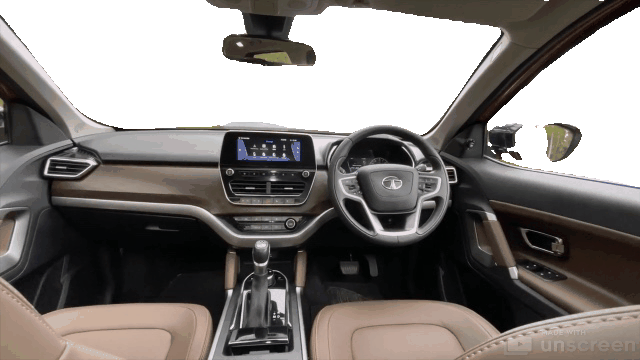 The sumptuous, roomy interiors remain mostly unaltered, but the cabin welcomes you with a gigantic panoramic sunroof on the top-spec car, which improves the premium experience by several notches. The USB connector for the infotainment system is considerably easier to access than it previously was, which is a little but substantial adjustment. Aside from that, the decor hasn't changed much, and it's a pleasant place to be.
Cars under 10 lakhs
Tata Altroz
The Tata Altroz has a 5-star Global-NCAP crash test rating, which should be enough to put it on your wish list if you're looking for a hatchback, turbo or not. It is driven by a 1.2-litre naturally aspirated engine that produces 86 horsepower, and while this engine isn't particularly impressive, Tata has recently enhanced it by adding a turbocharger, which increases power and torque to 108 bhp and 140 Nm, respectively.
The Altroz-i-Turbo also has an Xpress cool function on the air conditioner, as well as one-touch power windows. Leatherette seats have been installed, and they are really comfy. Two more tweeters have been added to the music system, bringing the audio experience to a new level. In terms of the remainder of the interiors, the updated model is still quite roomy. The broad opening of the doors makes it easy to go in and out.
Cars under 5 lakhs
Maruti Suzuki Alto
At under 5 lakhs, the Alto is still one of the very few options available. It might not be the safest car on the market but it sure is the most value for money and reliable machine under 5 lakhs. The car's major enhancements are hidden beneath the surface. Maruti has improved the front-end of the Alto to meet the most recent crash-test standards. The new Alto is also 50mm longer than the last model, which was 3,395mm long.
Those who are familiar with Maruti's Alto lineup will notice a significant, though familiar, shift in the interior of the vehicle. The dashboard and other features of the 2019 Alto are taken from the more expensive Alto K10. The Alto now has a new dual-tone black-beige dashboard, which is far more appealing than the previous car's monochromatic grey dashboard. The steering wheel and instrument cluster, on the other hand, are carried over from the pre-facelift 2016 model. New dual-tone black and cream fabric is used on the seats and door pads.