THE DEN
Concept Car of the month - Tata Avinya
|THE DEN|
While Avinya has piqued everyone's interest, few expected it to make it to the assembly line. People were prompted to believe this because of the concept's overwhelming flamboyance and innovative design. Tata Motors has recently stated that Avinya will be launched by 2025, much to everyone's astonishment. As a result, it is one of India's most fascinating concept automobiles, as well as our Concept of the Month.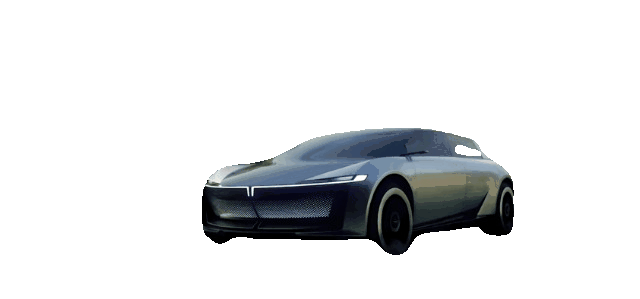 The Avinya will be 4.3 metres long, but the inside space will be comparable to that of a 4.6-4.7 metre SUV like the Harrier. The new electric skateboard architecture, which allows for a longer wheelbase, would make it possible. The platform also has enough room for a large battery pack, which will extend the range of the electric vehicle. Avinya will feature a 200 mm ground clearance, similar to Nexon EV.
Suicide doors as well as 22-inch wheels, for example, are unlikely to make it to the manufacturing stage. Other alterations to the exteriors and interiors are possible. The design team will face a difficult assignment because Tata Motors is aiming for the closest feasible fit with the concept model. According to Martin Ulharik, Tata Motors' Head of Global Design, his team has been working on Avinya for the past eight months.
The production version of Tata Motors' Avinya EV will have a range of more than 500 kilometres. The battery pack is believed to feature ultra-fast charging, which would allow customers to add 500 kilometres in just 30 minutes. This, however, will necessitate the use of a fast-charging hub and will not be possible with a typical household outlet. The figures are more in line with the Tesla Model S, which can charge up to 200 miles (322 kilometres) in 15 minutes using a supercharger.
Among the characteristics that are expected to remain the same as the idea, the new Tata logo is likely to be retained in the Avinya production model. It appears in the concept as a sporty LED feature on both the front and back. Tata Passenger Electric Mobility's AVINYA Concept is a huge step towards the next generation of electric vehicles (TPEM). It's built on the company's GEN 3 architecture and represents the company's concept of a pure electric car. The word AVINYA is derived from the Sanskrit language and means 'innovation.'
Tata has inserted a small widescreen display inside the steering wheel, despite the fact that other carmakers are focusing on delivering huge displays in their vehicles. Tata has emphasised the voice command system, therefore there are essentially no switches in the clean interior design. It also has a soundbar positioned on the dashboard, speakers built into the headrests, a full-glass roof, spinning front seats, and more. Let's hope to see the production spec of this car to be just as exciting and be launched as soon as possible.