THE DEN
Concept car of the month - The Mahindra E-XUV Concepts
|THE DEN|
Mahindra has shown three new electric SUV designs named the 'Born Electric Vision.' The three models were created by Mahindra Advance Design Europe (MADE), which is situated
in the United Kingdom and is directed by Pratap Bose. The new SUVs will be unveiled in full on August 15 2022.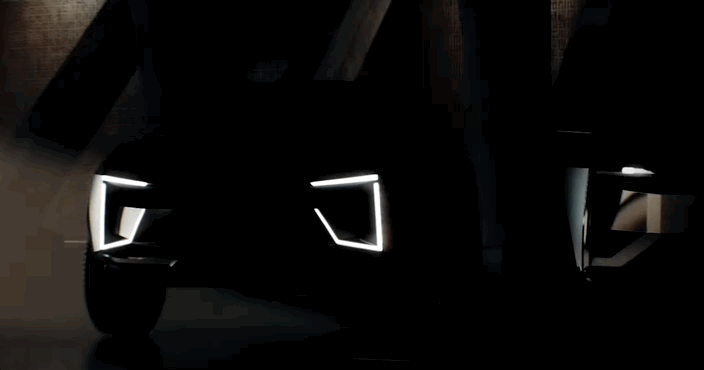 Mahindra has produced a teaser trailer for its three future electrified SUVs on their YouTube account. Mahindra's teaser trailer doesn't reveal a lot of information. However, we can see
that the three SUVs feature concept car-like forms with characteristic C-shaped LED signatures at the front and rear, with modest variations across models.
According to the teasers, the Mahindra EV has an angled dashboard with a glossy-looking centre console system. The SUV's bucket seats have an inclusively built headrest that
resembles that of a gaming chair. Several air vents are included in the inside design, which may be used to balance airflow and heat dissipation.
The ev car's seat is surrounded by ominous red lights all around, giving it a cockpit-like appearance. The steering wheel on the concept model will be hexagonal. The infotainment
screen and multi-information display (MID) are similar to those seen in the Mahindra XUV700. A panoramic sunroof, distinctive alloy wheels, and ultra-slim ORVMs with cameras for rear viewing are also shown in the teaser.
All three SUVs will be built on a new, unique EV chassis known as 'Born Electric.' The teased SUV coupe is most likely a preview of the XUV900 coupe, while the midsize SUV is most
likely an electrified version of the XUV700. The compact SUV teased in the movie will not be the eXUV300 we've seen before, but rather a completely new model.
Furthermore, according to media reports, the Mahindra e-XUV300 would be available for purchase in 2023. In comparison to the petrol and diesel versions, the Mahindra XUV300 electric is likely to be longer. The Mahindra electric SUV will be available in normal and long-range versions, and will be built on the company's new Mahindra Electric Scalable and Modular Architecture.